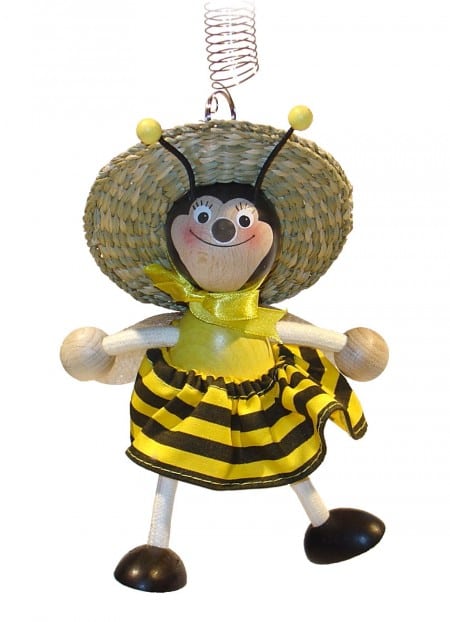 Bouncies Order Page for Store Owners
Please log in if you are a store owner. Store owners need to contact us in order to get set up with an account.
Private (retail) customers may buy some products (bouncies) from our catalog.
Private customers please visit a store near you or contact us to find your nearest retailer. If you can not find a retailer near you, you may also order bouncies from our catalog online by clicking on the inquiry tab for the selected product. Please note: that not all products are available retail from our catalog. 
What are Bouncies?
Bouncies are handcrafted wooden whimsical figures on a spring measuring from 6 to 8 inches tall which bounce up and down with the slightest touch. They have one mission in life – to make you smile. And, they have performed that mission since the early 1990s in Europe and since 2008 in North America.
We are the exclusive distributors for Bouncies in North America.
Contact Us for more information.
See a YouTube video of Bouncies
Orders may also be faxed to 941-706-4509